The Newcastle Jets skipper was a key member of Adelaide United's squad in 2014 when the Reds became the first team in the tournament's short yet proud history to lift the trophy.
This Wednesday night Boogaard will lead a new-look Jets team into battle against his former side with the express aim of helping Ernie Merrick's men from McDonald Jones Stadium to their first ever win in the competition.
"The (Westfield FFA) Cup is exciting every year," Boogaard told local media on Monday. "It's obviously your first competitive game for the season. I am looking forward to going back to Adelaide. I had some success there early on (in the Cup), so it should be exciting."

Supporters of Australian football are accustomed to seeing Adelaide United host their home fixtures at Coopers Stadium, however Marden Sports Complex will be the scene of the stoush at 7:30pm (AEST) this Wednesday.
Through living in Adelaide for five years and playing a mixture of fixtures at the venue, Boogaard knows what to expect from the multi-purpose venue.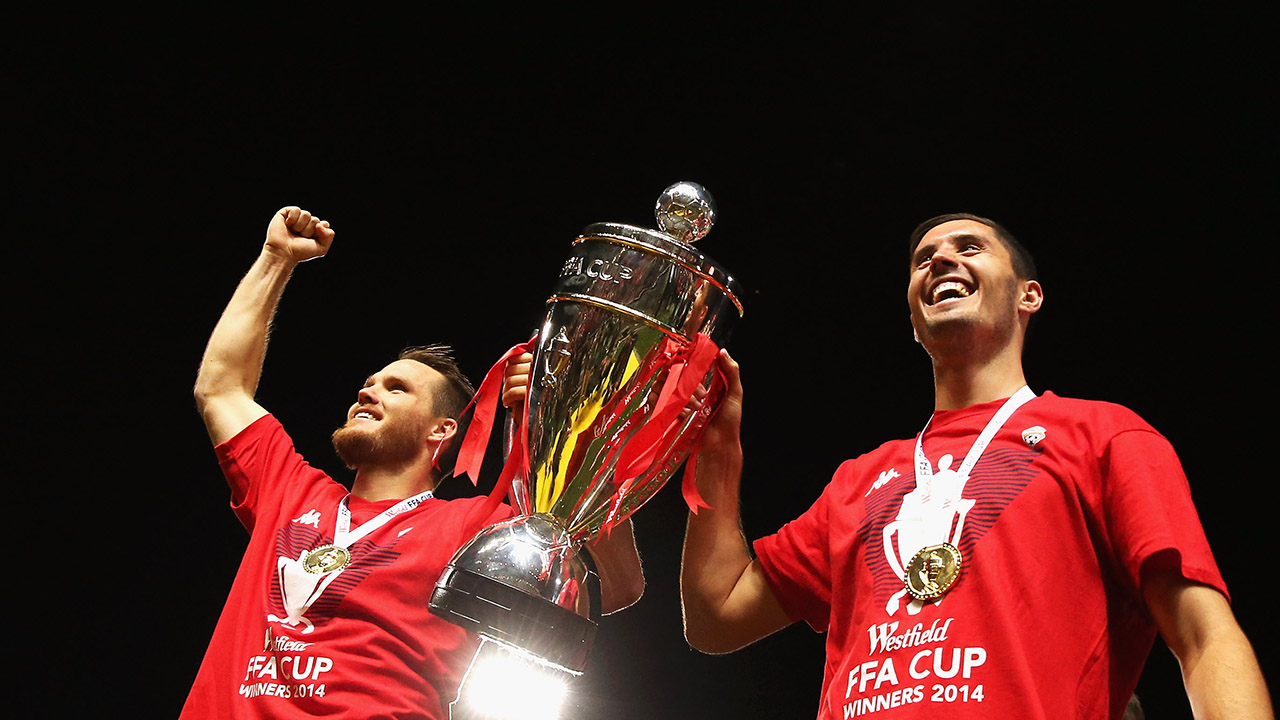 "I have played at Marden a few times," Boogaard explained. "I played a (Westfield FFA) Cup game there against Wellington (Phoenix) the season we won it."

"It's a tough old night out there, it's cold, and sometimes the ball doesn't sit too well on the pitch because it's a bit bumpy, a bit hard."

"So I think it's a bit of a leveller. When you have to travel and you have to play against teams in their home Stadium it's a lot harder, so I think it will be a leveller for all of us."
As well as moving to the round of 16 and fighting for a piece of silverware later in the year, Boogaard is determined to win on Wednesday to ensure that the Jets keep having competitive fixtures to look train towards throughout the Hyundai A-League pre-season.

"The great thing about going well in the Westfield FFA Cup is that there is a (competitive) game to look forward to every fortnight," he said. "Pre-season is so long that you really want that game to have that focus towards."

Newcastle Jets 2017 Westfield FFA Cup Round of 32
Date: Wednesday 9 August 2017
Opponent: Adelaide United FC
Venue: Marden Sports Complex, South Australia
Kick-off: 7:00pm (local); 7:30pm (AEST)
Live Stream Information: Please click
here
for information from FOX SPORTS
Hashtag: #ADLvNEW #FFACup