Fancy yourself as a five-a-side whiz? Then Neymar Jr's five could be for you.
In its first year, Neymar Jr's Five had over 65.000 players take part from 47 countries.
But now, in 2017, the tournament is bigger and better than ever. More than 50 countries, spread over 6 continents will host tournament qualifiers in a bid to have their National Finalists take home the trophy.
Brisbane Roar duo Joe Caletti and Corey Brown, along with Jets star Devante Clut helped launch the Australian version with a promo shoot at Red Bull's headquarters earlier this month.
Shooting with @redbull for @neymarjr 5s competition. Good fun as always with @JoeCaletti #futboltec @futboltec pic.twitter.com/JdPMq3OObf

— Devante Clut (@devanteclut) March 6, 2017
In a modified form of five-a-side, teams can be a combination of male and female but must been aged between 16 and 25 (two players can be over 25).
In a twist, a team loses a player every time they concede a goal, with the game lasting 10 minutes or until one team has no players left.
There are qualification tournaments to be held across NSW, Queensland, Victoria, Western Australia, Tasmania, South Australia and the ACT over the next few months.
For  more information and to sign up to Neymar Five, visit http://www.neymarjrsfive.com/en/AU/tournaments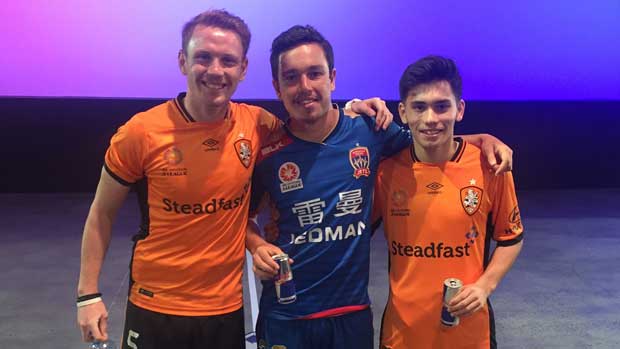 This article was originally published at: http://www.a-league.com.au/article/neymar-jrs-five-headed-to-australia/6i8s72x35d3u1r5uoarrbtj1b.