Newcastle Jets have today confirmed the appointment of Chris Bowling as the club's Hyundai A-League Goalkeeping Coach for the 2017/18 season.
Following his interim appointment in August and subsequent involvement in the Jets' pre-season preparations, the Toronto junior will work with Jack Duncan, Glenn Moss and Peirce Clarke on a permanent basis.
The former Broadmeadow Magic gloveman was considered one of Northern New South Wales' (NNSW) finest custodians in his playing days, enjoying stints with Toronto-Awaba, South Cardiff and Valentine in the NNSW National Premier League.
Jets CEO, Lawrie McKinna welcomed this latest appointment to Ernie Merrick's coaching staff. 
"Chris has been a massive contributor to football across the Hunter, both as a player and a coach," said McKinna.
"He's been involved with our W-League and junior development programs for a number of years, in addition to his involvement with the Matildas during a very successful period for the women's national team.
"He brings a great a level of experience and a positive attitude to his coaching, this is a great opportunity for Chris and I'm pleased to see him officially on board for the upcoming (Hyundai) A-League season."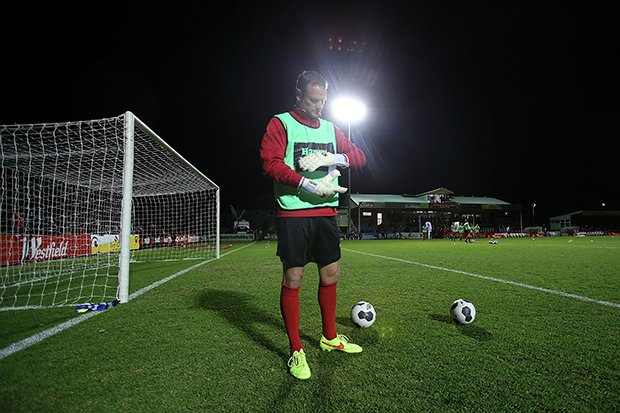 Bowling expressed his excitement at securing the role for the 2017/18 Hyundai A-League season and is looking forward to a big year ahead.
"It's an exciting time for the club with the boys putting in some solid pre-season performances so far," said Bowling.
"Working with Jack, Glenn and Peirce has been great – they're a talented group who bring a quality attitude and strong work ethic to everything they do.
"I'm looking forward to incorporating some of the things I've worked on with the Matilda's into this new role – particularly video analysis."
It's this technical approach that has impressed Jet's boss, Ernie Merrick during Bowling's interim stint in charge of the Jets' keeping stocks.
"It's great to have a local guy with Chris' knowledge, qualifications and experience joining our coaching staff," said Merrick.
"He's slotted right in and has been working well with the boys during his interim stint with the club – to have him on board for the rest of the season is first class.
"Chris employs some very modern techniques, not only in his technical work but through video analysis and review, providing our keepers with a quality feedback loop to help improve their performance."